Contact and Hours
Crusader Paintball is an outdoor paintball facility near Philadelphia, Trenton and the Lehigh Valley. We offer private parties as well as public walk on play every weekend. Our all-inclusive rental packages provide a painless, hassle free paintball party experience unmatched by any others. We have 8 acres of different playing fields so come into our family-friendly atmosphere and experience paintball like you've never seen before.
Address: 225 Lincoln Highway, Fairless Hills, PA, 19030 (1 mile North of the Oxford Valley Mall)
Phone: 215.949.4600
Field Play (Walk In) Hours:
Saturday: 10:00am to 4:00pm
Sunday: 10:00am to 4:00pm
Monday to Friday: Closed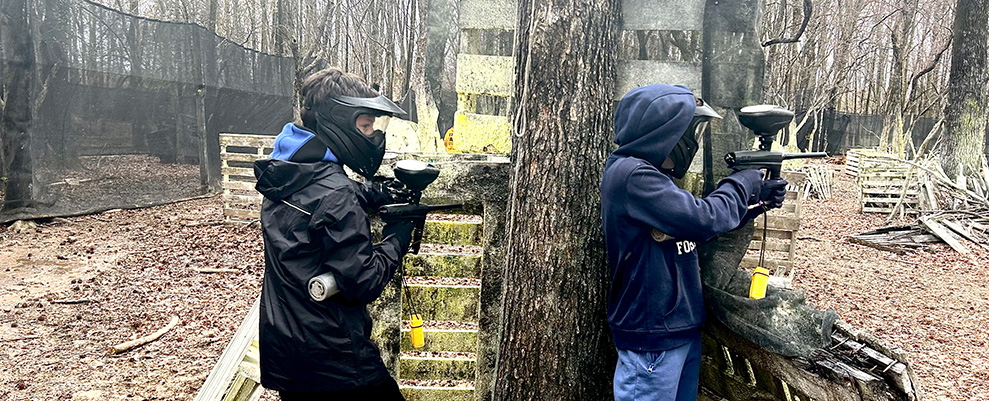 ARRIVE EARLY FOR REGISTRATION!
Registration for All Day play begins at 9:30am until 2:00pm.
Registration for Morning Half-Day is from 9:30am until 11:30am
Registration for Afternoon Half-Day is from 12:30pm to 2:00pm


You are advised to arrive about 45 minutes prior to your desired game time especially if you need rental equipment. 
Public Play Hours
Sunday: 10am – 4pm
Saturday: 10am – 4pm
Registration closes at 2pm
Arrive 45 minutes early for registration
Private Play Hours
Tues to Sunday: 9am – 6pm*
Closed Mondays**
Arrive 45 minutes early for registration
*Summer hours, indicates end time. Last reservation available is 4pm.
**Open for select holidays. Please call for availability
Store Hours
Sunday: 9am – 5pm
Saturday: 9am – 5pm
Tuesday: 11am – 4pm
Thursday: 11am – 4pm
Book your all-inclusive party package online now.
View available times, view packages, leave a deposit, send out invites, and fill out your waivers in just a few minutes. Takes you to our secure site hosted by Vantora, our online-reservation partners.